Here at WP creative we like to think of ourselves as straight talking. Whether dealing with clients old or new, we always try to be as upfront and direct as possible. Especially when it comes to fees. We are all too aware of how frustrating it can be when you are considering a purchase, but there's no price tag to be seen.
With our services it's no different. As experienced web developers, we believe in the quality of our services. Yet we also know that unlike many other industries outside our specialism – the work we do, can feel hidden away and therefore difficult for outsiders to easily cost up what's involved.
So, that in a nutshell is what this article is considering today – what does a UK website cost in 2023? What we do for that money and why most importantly it's worth it… 
Before we get into the process, let's start off first, by looking at the different types of websites available. Especially, as recently we've found the rise of website builders such as Squarespace and Wix are becoming more popular.
Although a useful tool for those with the time and capability to learn how to use and build with them, they are not something we work with. The reason being, the constraints of using a predetermined template mean we can't offer our clients a completely bespoke service tailored to their requirements. Furthermore, the templates these web builders provide you with, are professionally crafted using imagery and text to highlight their features, so this is often lost when replaced with your own content. Therefore often even after investing a large amount of time, the end result can still look very different to the demo product once your own business graphics and images are added.
As a DIY option though, we are not disputing their value. If however, you are not looking to dedicate time learning how to build a website and go down one of these DIY routes, this is where we come in…
First off, what do we mean by building a website?
For us, this will always mean a bespoke site built from scratch…
Dependant on what you are looking to achieve from your online presence, there are also endless different types of website we can build. From a small brochure site used to showcase a portfolio, an intuitive lead generation website to draw in and engage with clients, to an interactive eCommerce platform to directly sell from – we can create whatever's needed to best move your business forward.
What is the client process for designing and building a website?
Let's now get into the detail. When you come to us for a website here's a full breakdown of the service, cost and what's involved in each part of the process.
This is our typical process start to finish of designing a bespoke website that will then be custom built for a small business website.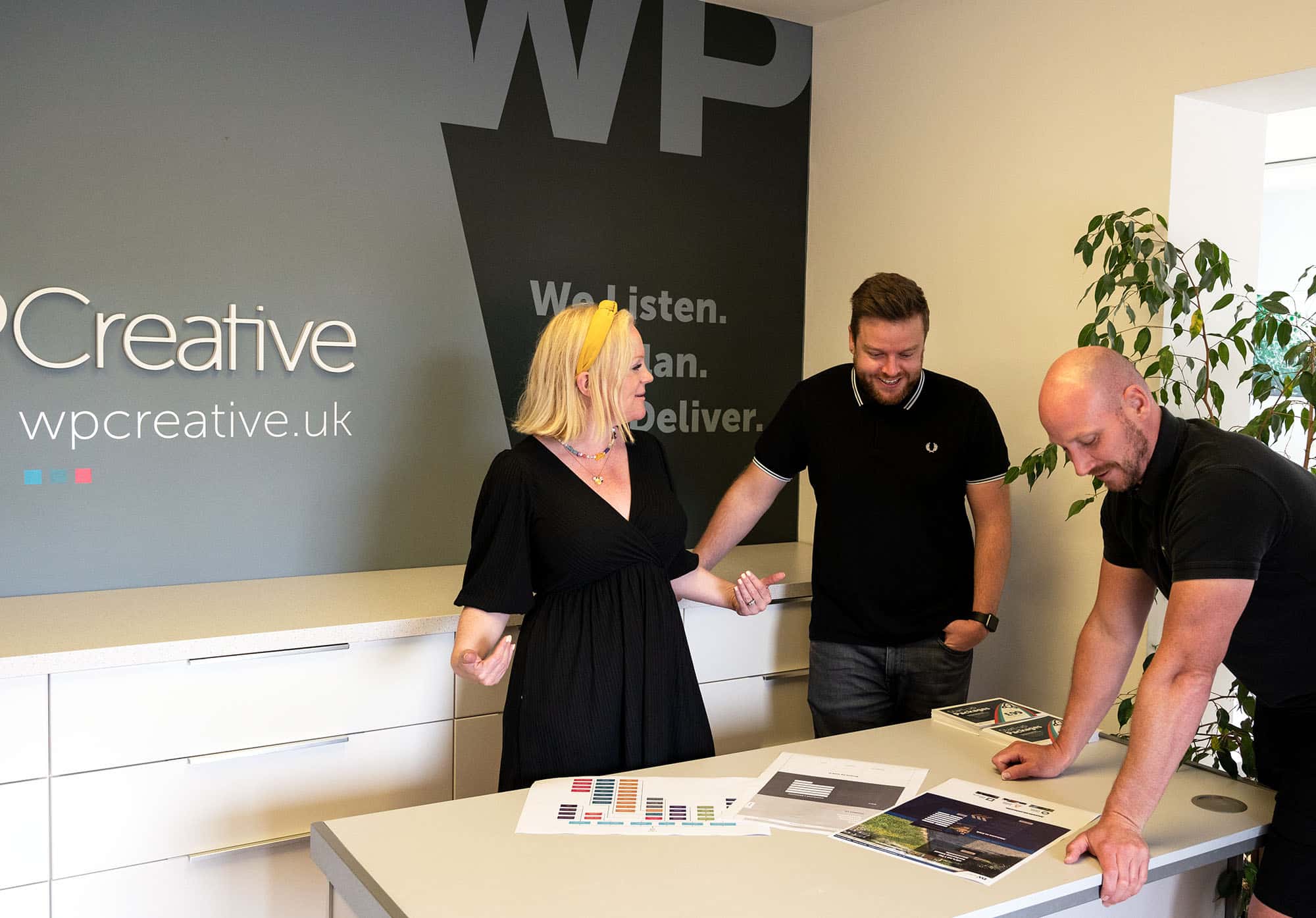 Our Price and Process for a Typical Small Business Brochure Website
Meeting & Discovery
2 – 4 hours
£100 – £200
Our first port of call will always be spending some time getting to know your business and what you are looking to gain from your website. From ecommerce to lead generation, this is the time we will spend pin pointing the scope of what's needed and the best type of website to suit your current and future marketing needs. As part of this, we go through a detailed questionnaire to ensure we fully understand the initial client brief.

Research
2 – 4 hours
£100 – £200
The biggest part of this is competitor research and analysis, before moving onto studying how any current website is performing and most commonly used to then ascertain a best practice blueprint to follow. This will also then interwind this into how your new website will form part of your future marketing strategy.

Planning
2 – 4 hours
£100 – £200
This takes time to get right. Armed with our research this is where we will produce your site map. Essentially a flow chart that maps out all the different website pages and how these interact with each other as a visitor navigates through the website. Another key element is the web domain, getting the right one, how its set up etc, this will be established at this point too.

Website Wireframing
1 – 1.5 days
£400 – £600
Essentially a website wireframe is the 2d blueprint mapping. In terms of which elements will go where on a website and the point to determine where best to house and display content alongside determining the functionality of a site. This is when we create the individual page layouts and at this point, we will liaise with the client to make any major design and functionality changes.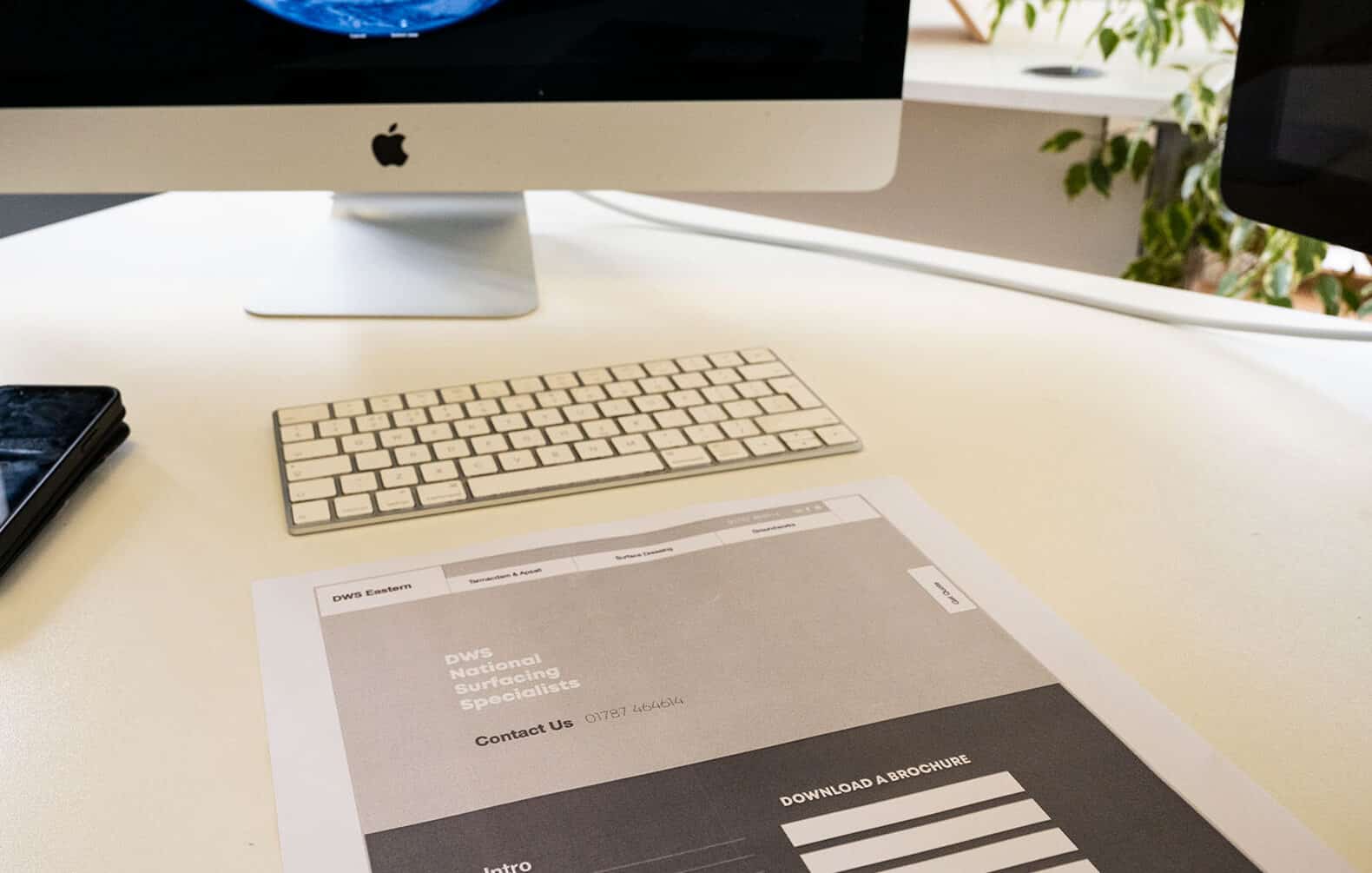 Website Design
2.5 – 5 days
£1000 – £2000  
This is where the design process comes into the forefront, bringing the flat blueprint to life. The colours and graphics all playing an integral role. Once the draft design is ready, we will then present you with an interactive design mock up for you to review.

Website Development
2.5 – 5 days 
£1000 – £2000  
After the design has been signed off, the biggest part of the process is the website build. All the different elements will be brought together and coded to create an intuitive, user focussed website that reflects your individual business needs.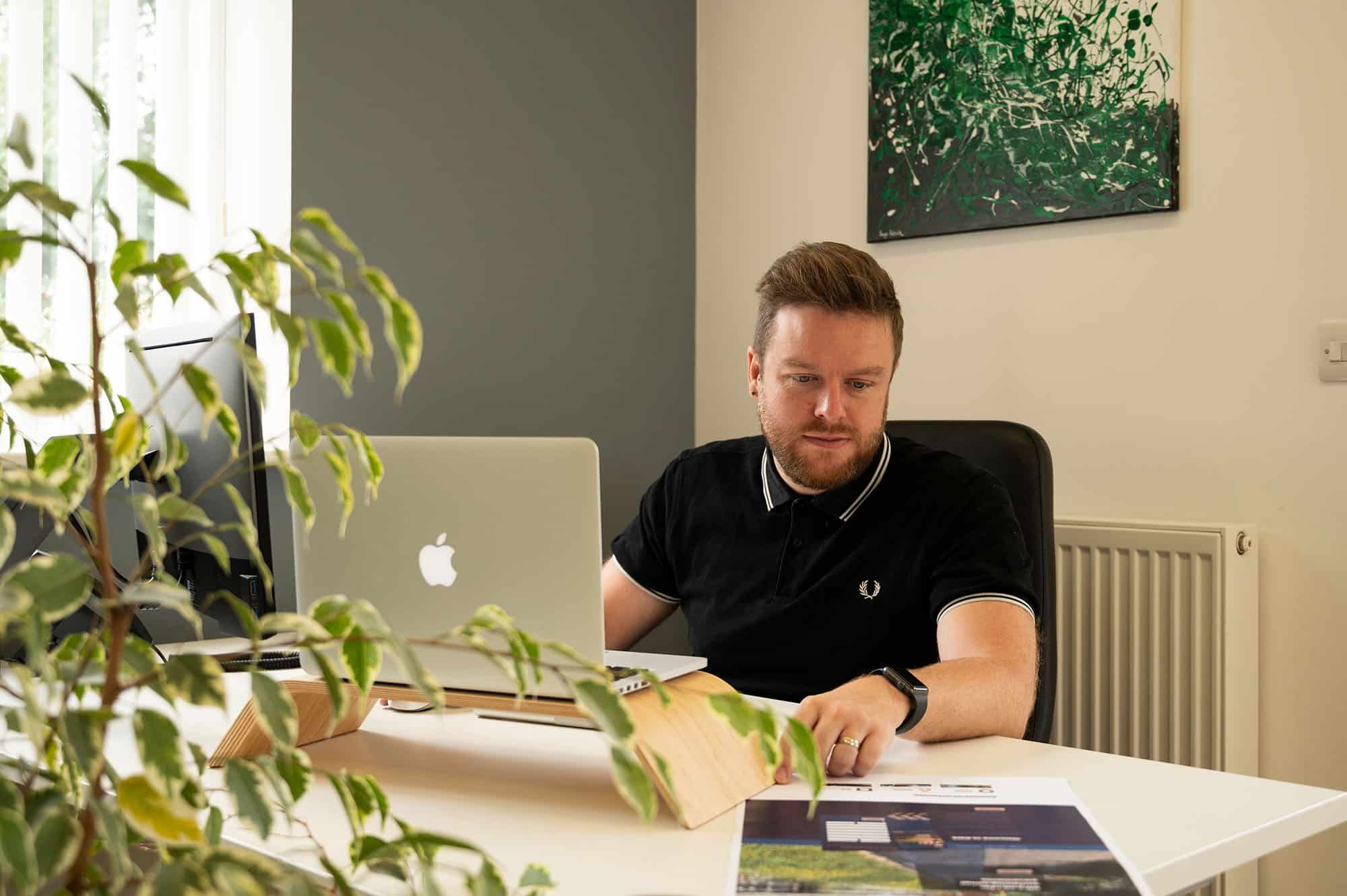 Content Support
1 – 2 days
£400 – £800 
Now is the point that the imagery, video and copy needs to be created, agreed and added. Combined all these content elements need to be both engaging and informative for the audience while also being SEO to ensure the website is optimally found in search.
This varies greatly, dependant on many factors, such as whether the copy is already written or even whether our services are needed and booked for a professional photoshoot too.

Testing
2 – 4 hours
£100 – £200
As well as the website functionality, this is when we will conduct responsive testing – analysing how your website performs in the most commonly used browsers and on the most popular devices.
Once all checks are completed, we will start the preparation for website launch.

Handover Training & Launch
2 – 4 hours
£100 – £200
When designing a website we use the CMS WordPress. Its designed to be very user friendly and easily updated by business admins. We will set up all the users needed and then spend time handing over the website, talking through how to access the information most important to you, so you can easily make updates whenever needed.
Additionally, as part of our website maintenance services, we also often retain this inhouse for clients, working with them long after the website is live- freeing them up to concentrate on the running of their business instead. Ultimately the client determines at the planning stage what control they'll need once the website is launched.
In summary our websites services in total typically for a small business website are between £3,600 – £7,000 excluding VAT.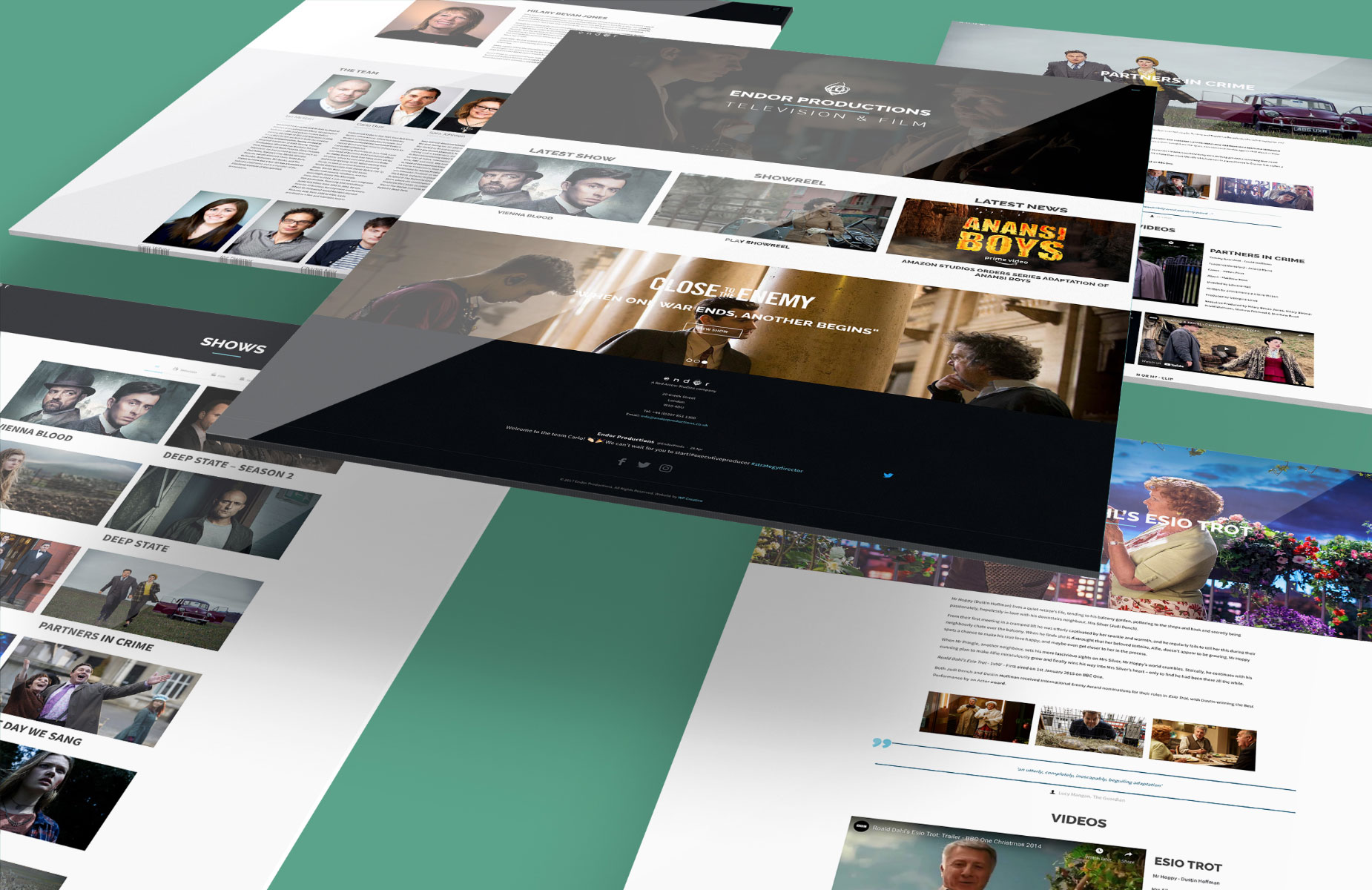 How does our pricing compare?
To give some comparison on pricing, using our experience as both freelancers and having personally worked in larger agency environments previously, here's a comparison of what their typical fees would be as a benchmark.
Our fee's as a small Suffolk agency are based on an hourly rate of £60 an hour. For a freelancer these could be roughly £25-50 an hour but you would then lose the all round expertise and experience of an agency collective. For a larger agency the fees vary, but would typically be between £75 – 150 an hour. The services of which are often used by larger companies with specialist needs who need to utilise their niche offerings.  
Ultimately a website can cost as much as you'd like to spend on it, but crucial to a business's success is ensuring this money is spent in the right way. As a small independent agency we feel very strongly that we are small enough to care yet big enough to cope.
Get in touch to find out more about our website services and how we can help you successfully get to the next step.