01. The Brief
Since 2017 AJL Theatrical has been producing a Christmas and Summer production at the West Cliff Theatre in Clacton. Entertaining audience of all ages, these high-quality productions showcase variety performers with annual shows running at the theatre in the summer and winter months.
In the Autumn of 2022 the shows producers came to us looking for a website and show rebrand to elevate the marketing of the Essex productions.
Their goal was to continue to build on the show's successes by adding a more professional presence online to enable them to increase their marketing activities and continue encouraging bigger show audiences.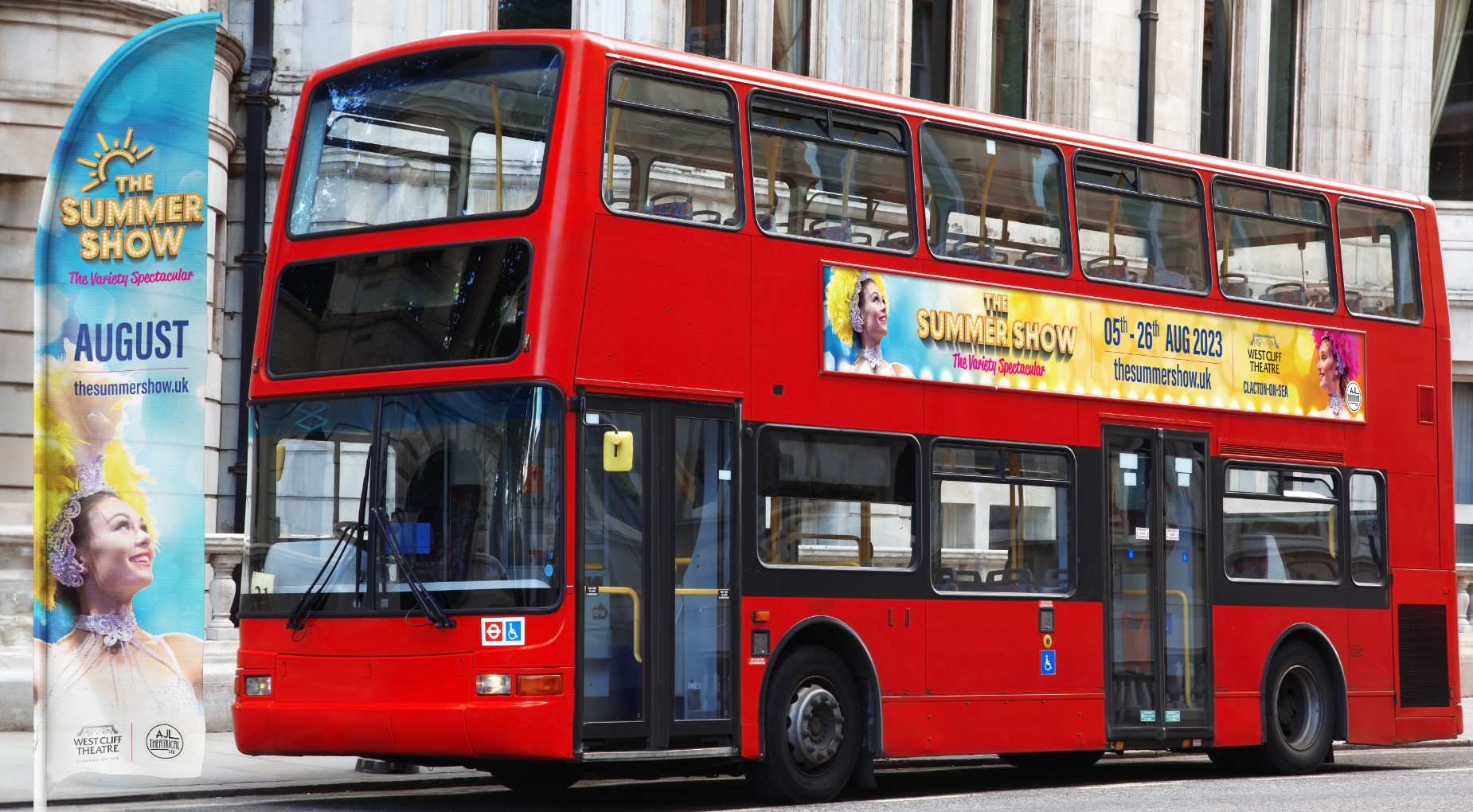 02. What we did
It has been a pleasure working on the rebrand and new website build, for this popular Essex entertainment business. We started with the rebrand – using the foundations of their original logo, we elevated their online presence with an elegant yet glitzy new look, that now showcases the performance in all its showbiz glory.
Capturing the glamourous elements the show, we built on their original two logos using lightbulbs, firstly adding a snowflake to represent Christmas and then transforming this into a sun for the summer show counterpart logo.
The new website was built from scratch for the upcoming Christmas show, enabling us to then reskin this for the summer show partner website too.
Previously the show tickets were advertised through the theatre website, so utilising the existing booking system in place, we integrated the Iframe from the West Cliff theatre website into the new site, so that customers could now also directly book their show tickets from the new websites, while still allowing for ticket sales to simultaneously come through from the theatre website at the same time.
Christmas / Summer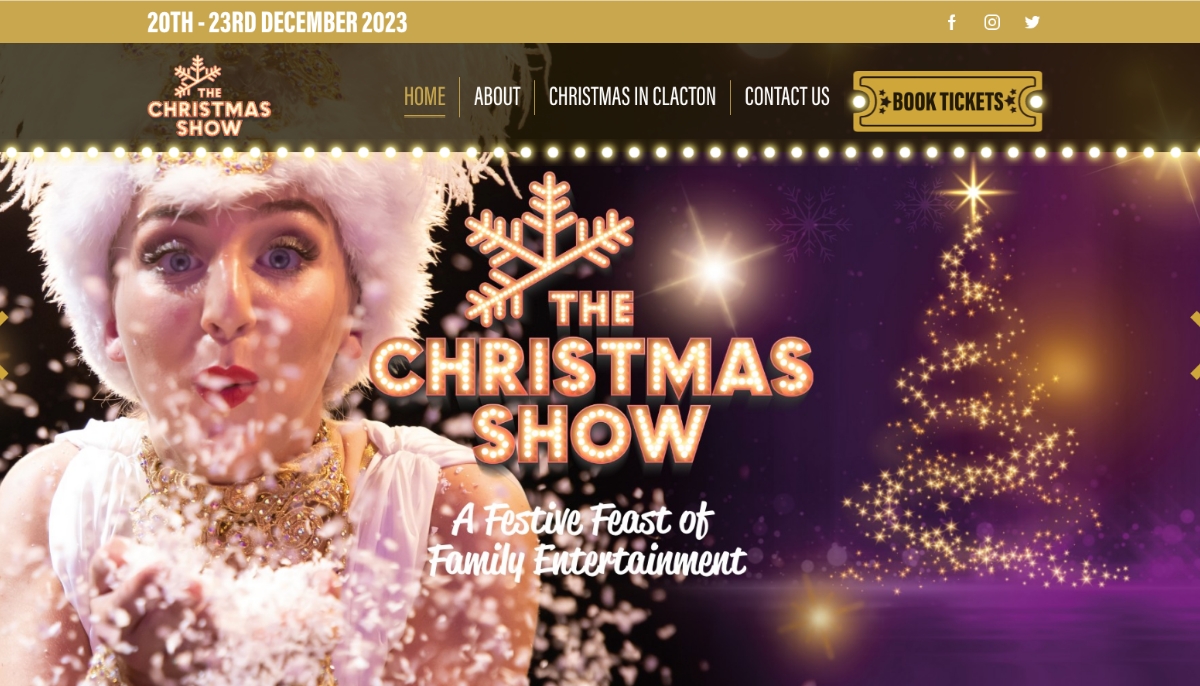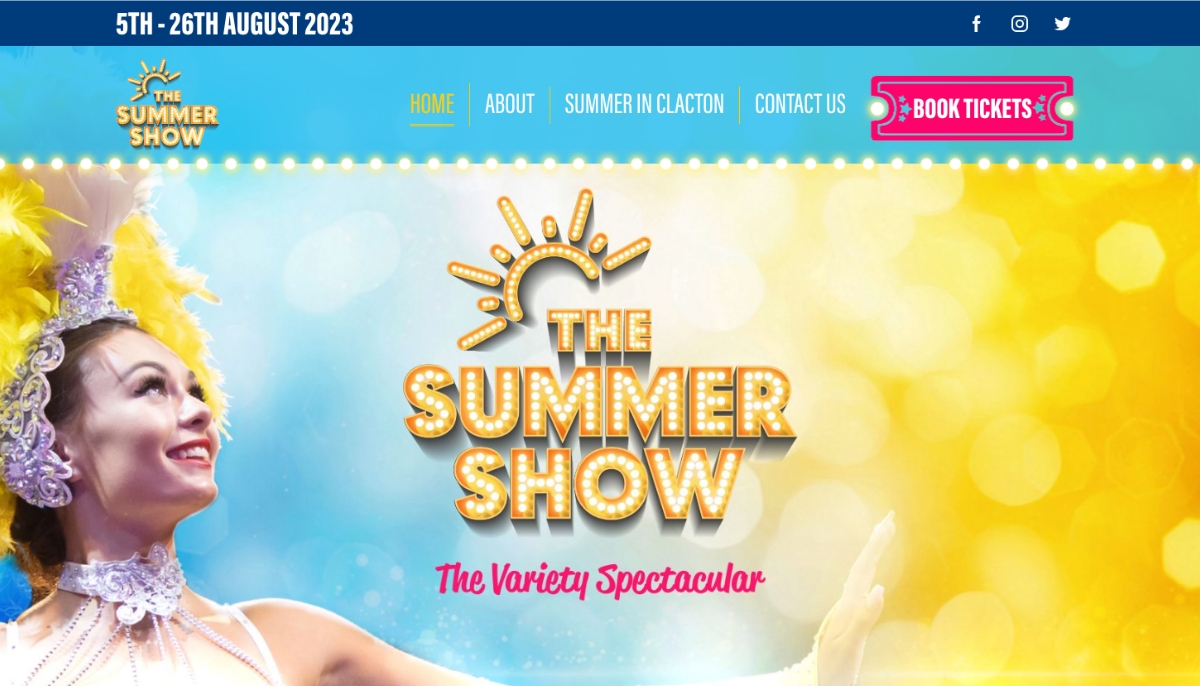 03. The Conclusion
Not only do they now have an intuitive and easy to use website, but also clear brand guidelines to use on their multitude of marketing and printed products. Most noticeably seen on buses around Essex advertising the upcoming shows.
The client were extremely pleased with the results from the Christmas Show, so much so, that as soon as it was finished we got working straight way on the next project – adding a similar sparkle to the upcoming Summer Show, with that website now also live and taking bookings for this year's next performance.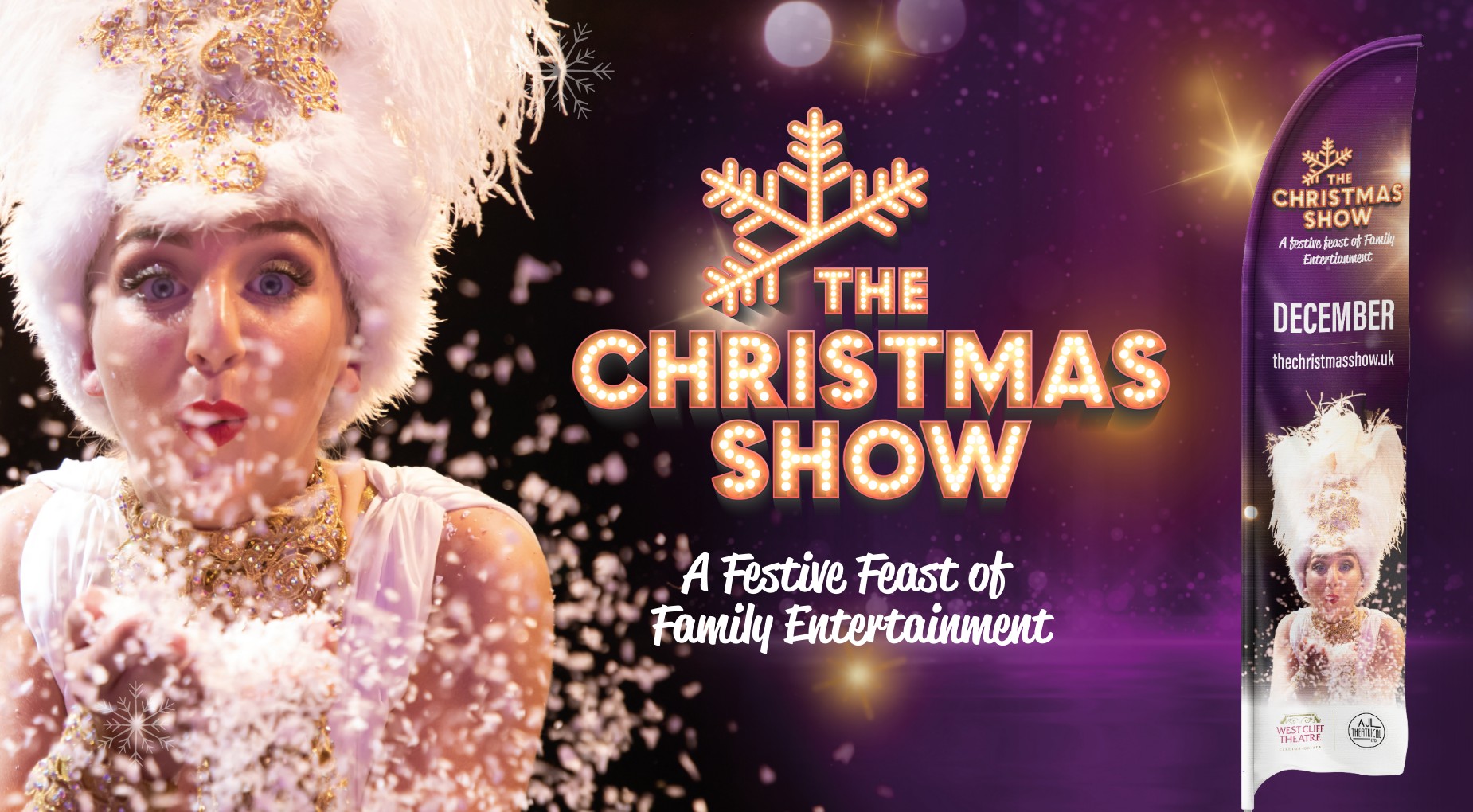 04. Client Says
"The 2022 production is now over and happy to report it was our most successful year yet. The improved branding and marketing has certainly played a part so THANK YOU all so much for your work."