01. The Brief
As established experts in their field, The Rug and Carpet Studio in Long Melford, Suffolk have been working in the field of carpets and rugs for over 25 years. With an extensive global reach, their hand-picked supplier base ensures all of their handmade products are expertly made to the highest standards. They are also known nationally for their expertise in restoration, reproduction and conservation work assisting with large scale projects for heritage properties throughout England.
Their physical standing in the industry however was not matched with their online offering, so they came to us looking to grow their business further through assistance with their website and a combination of ongoing print and digital marketing needs.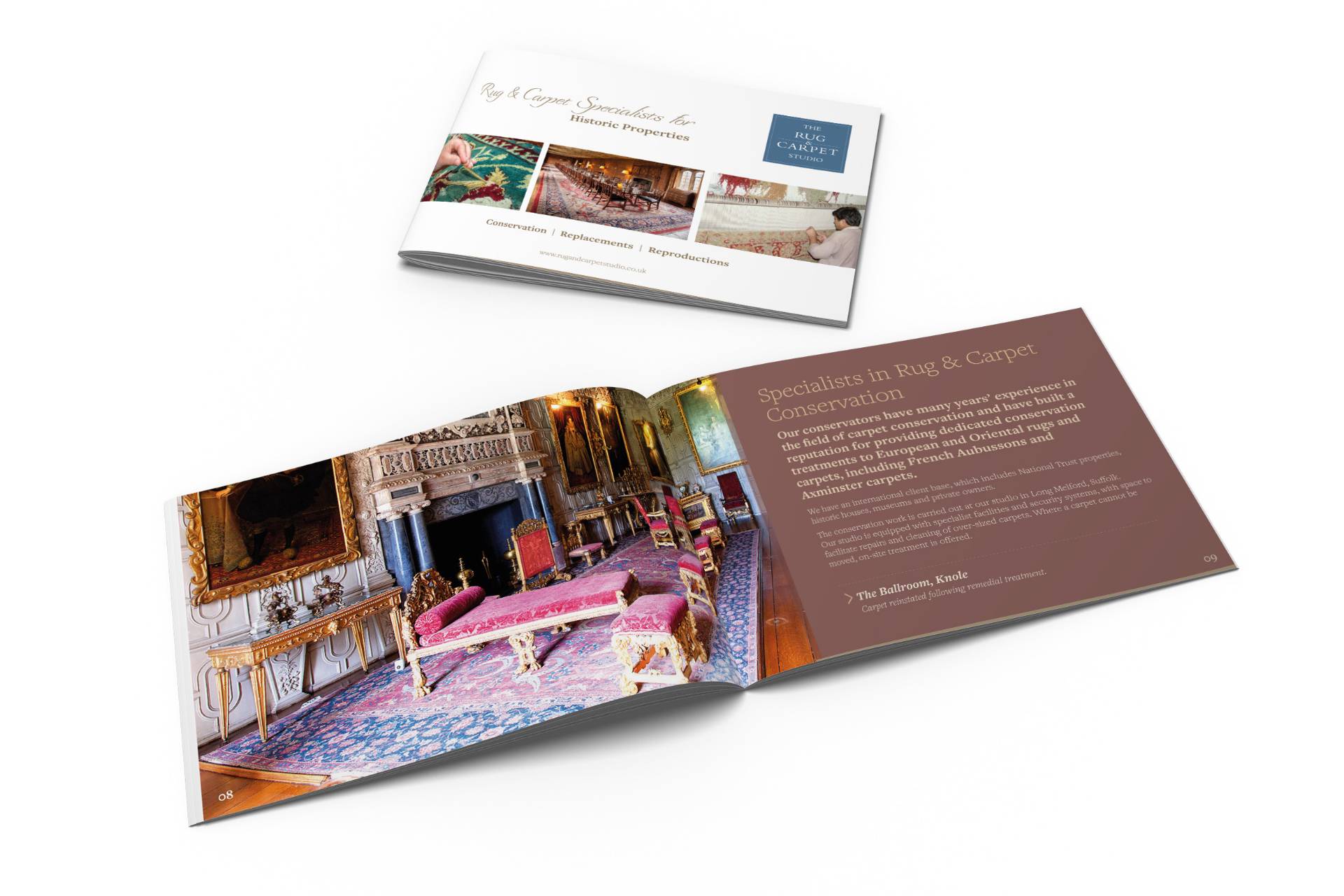 02. What we did
We immediately recognised that the website they had, really wasn't doing justice to the high-quality service and products they offered. We designed and built them a new professional and interactive website from scratch, that not only showcases the beautiful rugs and carpets they supply, but also has dedicated spaces to highlight their other services such as restoration and cleaning.
Alongside website development we carried out a brand refresh, involving some design work on their logo and new business stationery.
We have also supported various print and digital advertising campaigns for the company, designing adverts that have featured in a variety of publications. One such campaign was the marketing for a Christmas event. These adverts were focussed on promoting their 'A Handmade Christmas' event showcasing local artists, providing them with the opportunity to show and sell their products directly, from their studio in Long Melford.
The Rug and Carpet Studio were keen to promote this event to past and prospective customers, so alongside the print adverts designed to highlight and put centre stage the bespoke products on offer, we also designed a targeted email newsletter. Again, the layout of this was focussed on the main selling point of the event, which was the products and individual artists, while also ensuring some promotion for the rug and carpet studio too.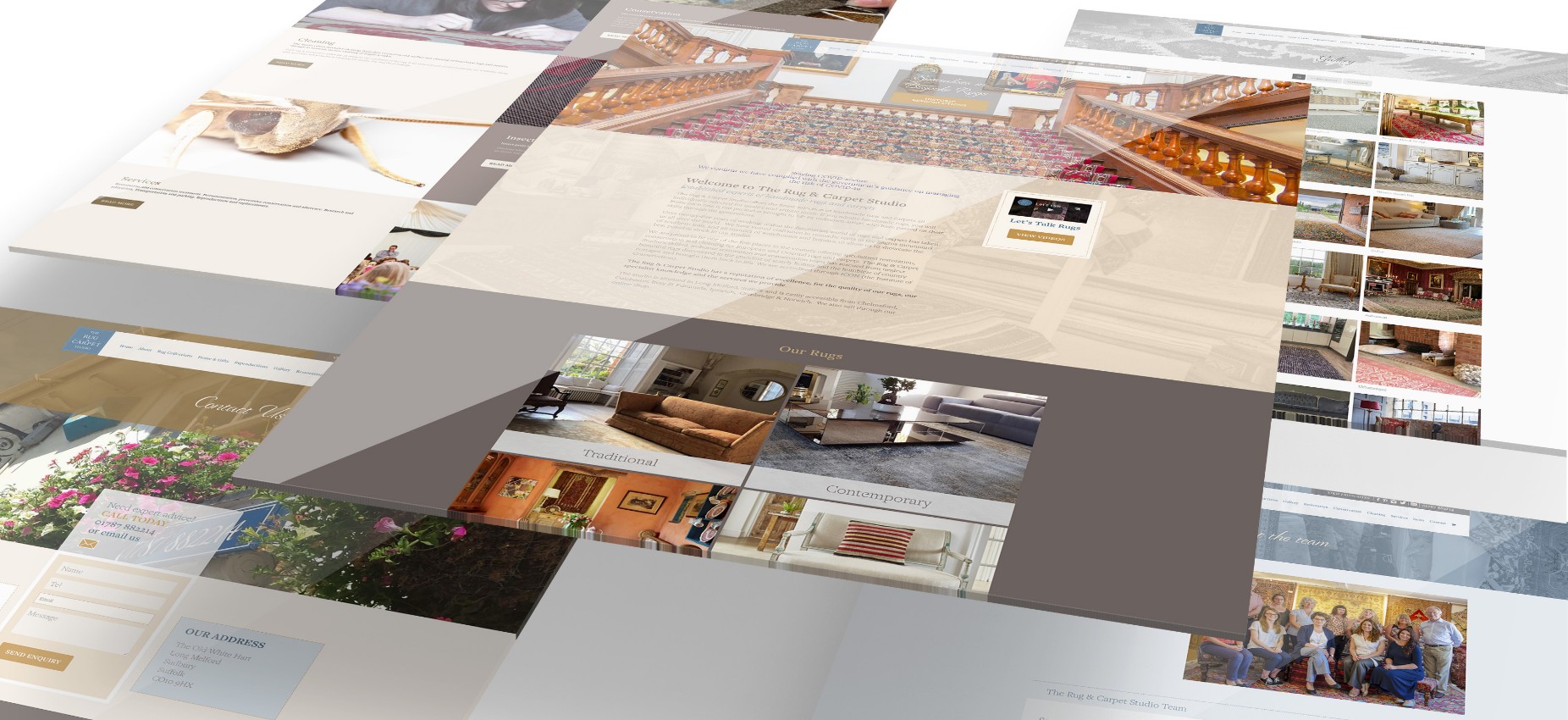 03. The Conclusion
The new website has provided the client with a platform that now fully encompasses all of their offering, while highlighting them as leaders in their field.
The digital designs, e-shots, print adverts and brochures we have produced, have successfully reached a large audience of current and potential customers resulting in an increase of traffic and sales.