01. The Brief
Nevelli Designer Home Heating and Interiors is a full-service heating and interior company situated in Hadleigh, Suffolk.
Nevelli provide a wide range of designer radiators. They offer luxury radiators designed to suit any décor, from traditional to modern. Every radiator is created with high-end craftsmanship, ensuring a long-lasting product that will be the pride of your house for years.
WP Creative was approached by Nevelli to create a new ecommerce website to sell their designer radiators online. In addition to designing a bespoke website, we devised a marketing plan targeted at increasing traffic to the site and generating sales.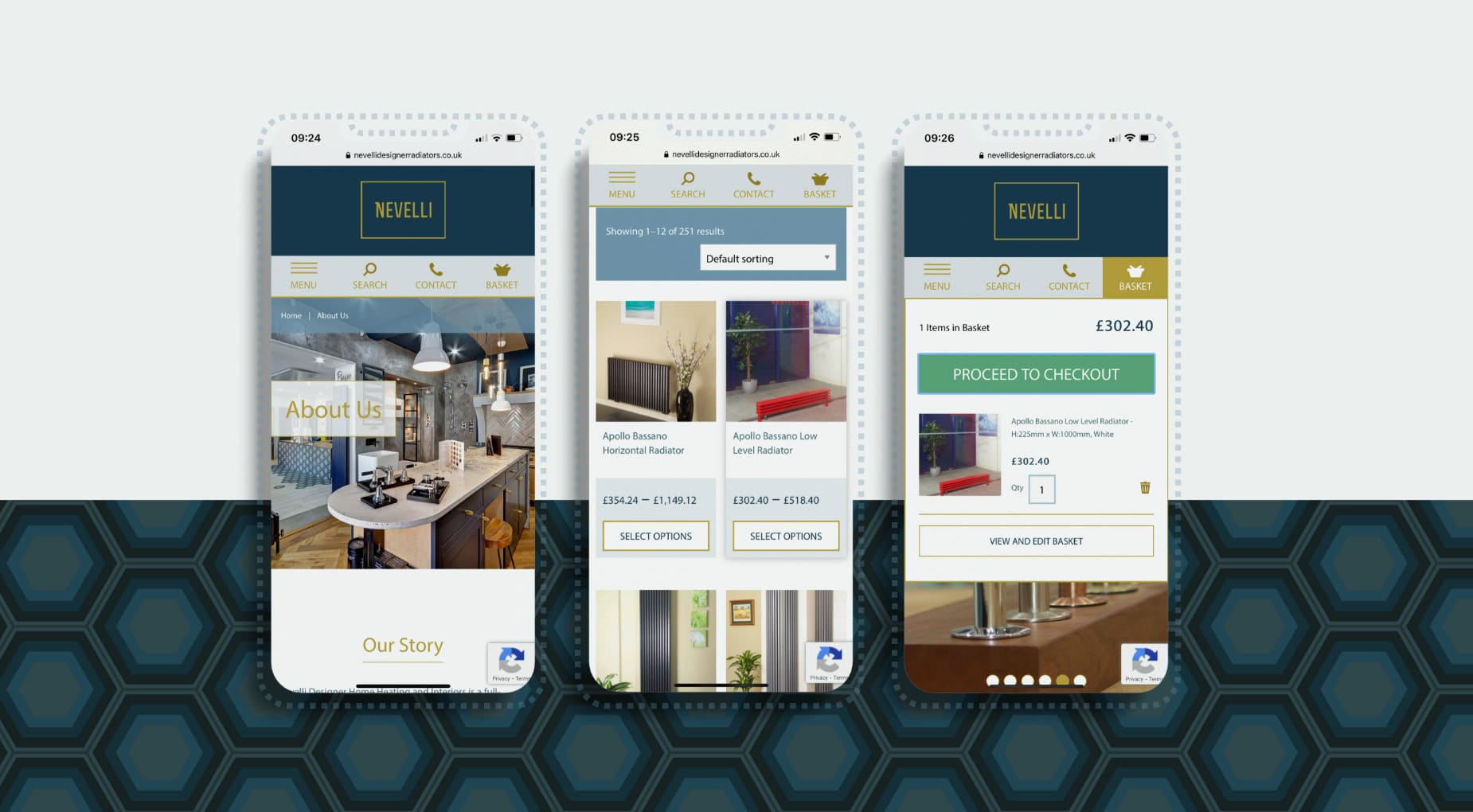 02. What we did
The website design project began by evaluating the existing website and looking for ways to improve its design, as well as identifying and improving difficulties with user experience. With the goal of converting visitors to customers, we wanted to improve the ecommerce experience for users while browsing and purchasing products.
As with all our website design and development projects the first stage of design is to create wireframes. Wireframes are low detail drawings which show the layout and structure of the page. Once these were approved by the client we then moved onto the design stage, building on the wireframes created and adding colour, imagery, typography and graphics.
When all designs were signed off we then began the website development and build with a focus on user experience, functionality and speed. With the huge increase of people shopping on their mobile devices it was vital we made sure the website not only looked great but performed well on all platforms from mobile to desktop.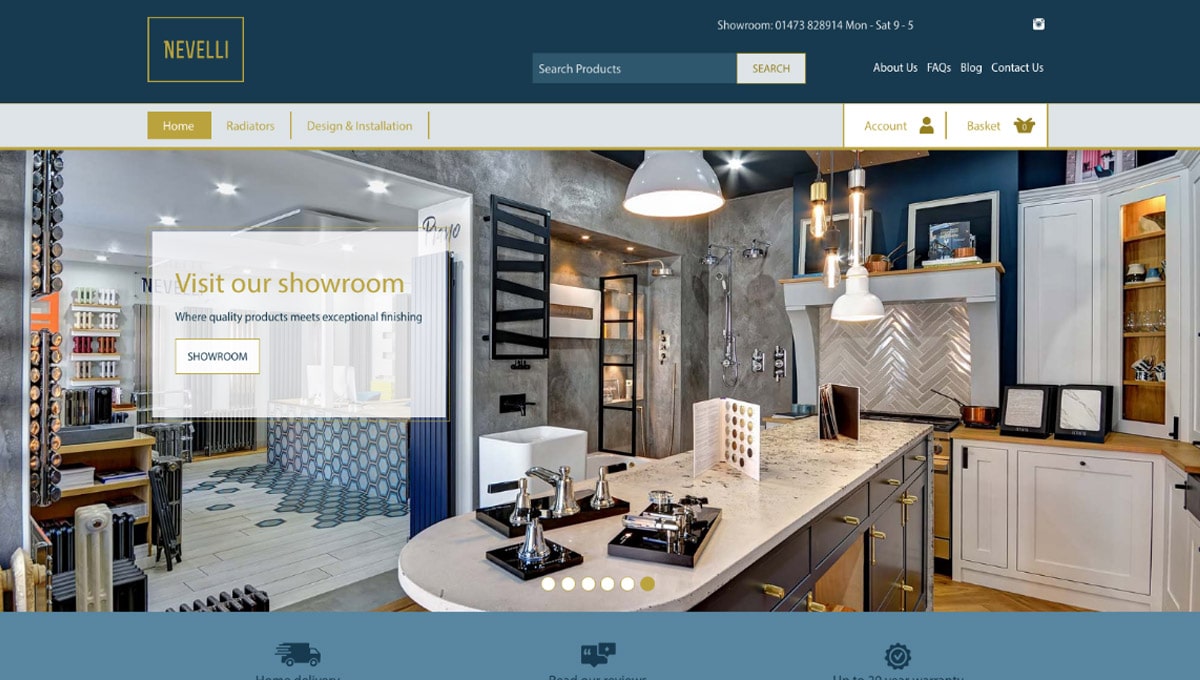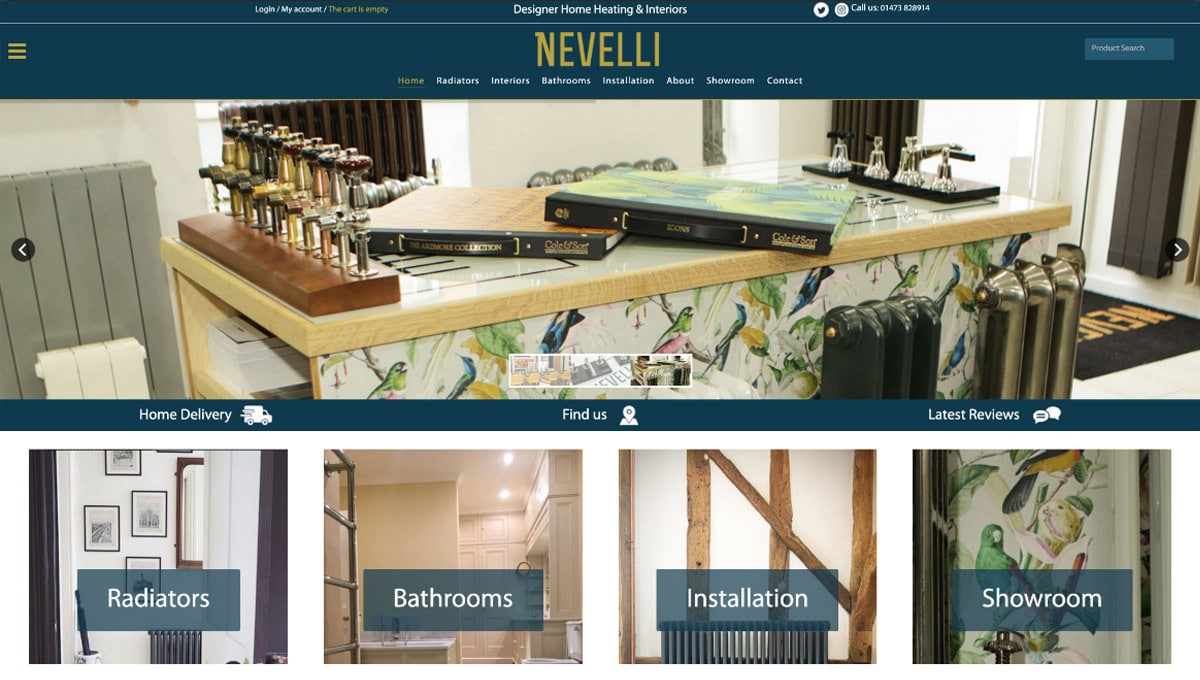 03. The Conclusion
The final result was a stunning website which was launched to a great reception from both our client and their customers. We continue to work closely with Nevelli on a marketing strategy to promote the website and utilise our SEO expertise which has seen the website steadily grow.