01. The Brief
ATS provide skip hire services across Colchester and Sudbury. They supply a wide range of skips sizes and styles at competitive prices. With over two decades of expertise across their team they will make sure you get the right skip for you.
ATS approached us as they wanted to take their website to a new level and currently their communications didn't convey how the business has evolved and no longer reflected their values.
They were in the progress of upgrading their CRM system to a waste logics. This connected to their vehicles and booking system and needed to be integrated into the new website.
The ATS mission is to constantly evolve and WP Creative were happy to help them achieve this with a range of marketing services to help promote the new website.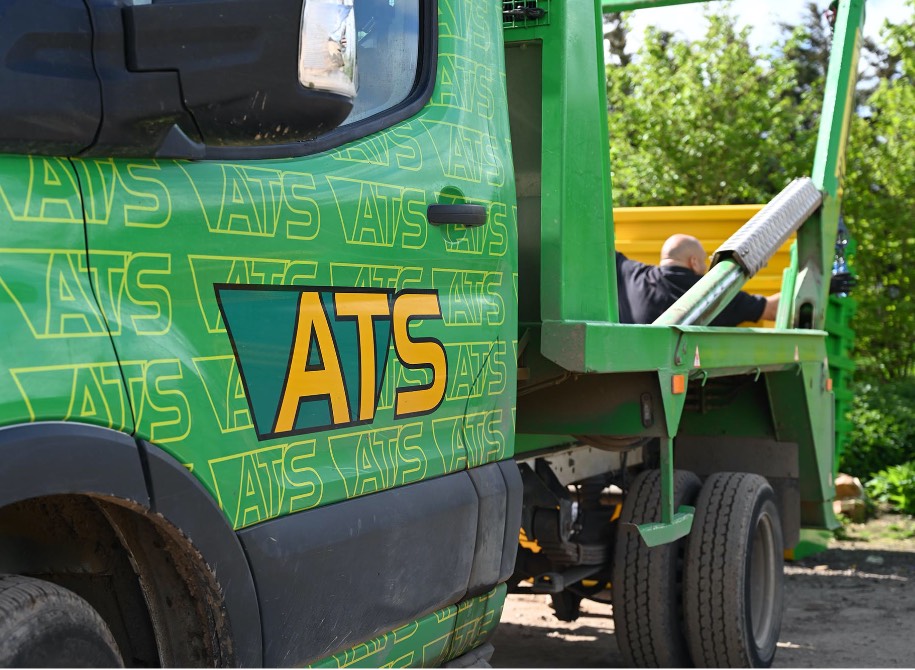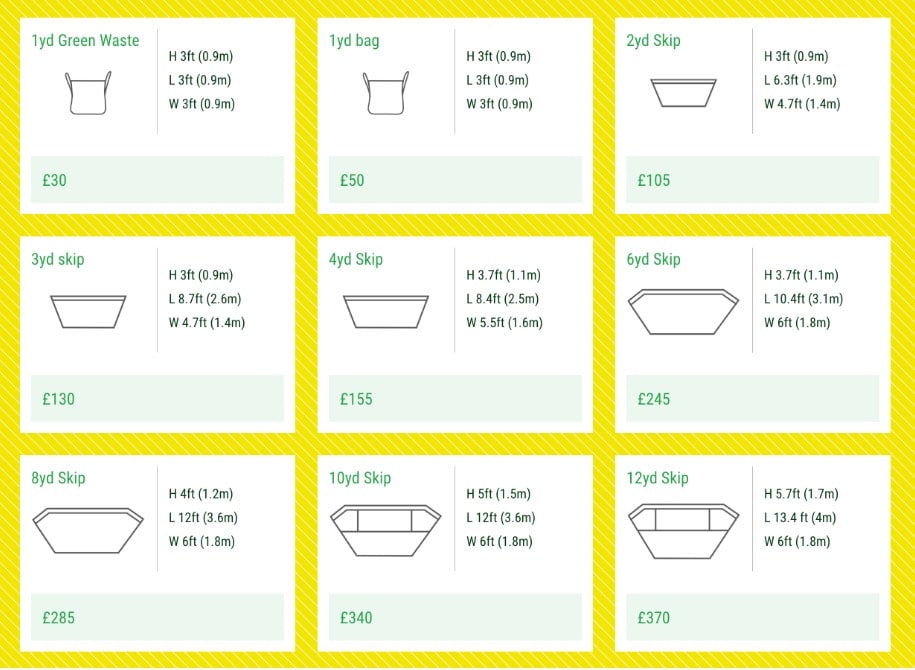 02. What we did
The first port of call with the ATS project was to strengthen the existing brand. We did this by creating a set of icons and background pattern assets derived from their vehicles. We used this across the website and marketing communications as part of the overall brand consistency.
With the website design our approach was to create something eye catching with a focus on user experience. We aimed to help online booking sales grow further by integrating the new waste logics CRM and by giving the vistor a clear journey from landing page to booking.
The website was created as the hub for information and bookings. We put a marketing strategy in place to drive traffic there which included ongoing SEO and PPC campaigns focussed around a set of targeted keywords.
Website before / after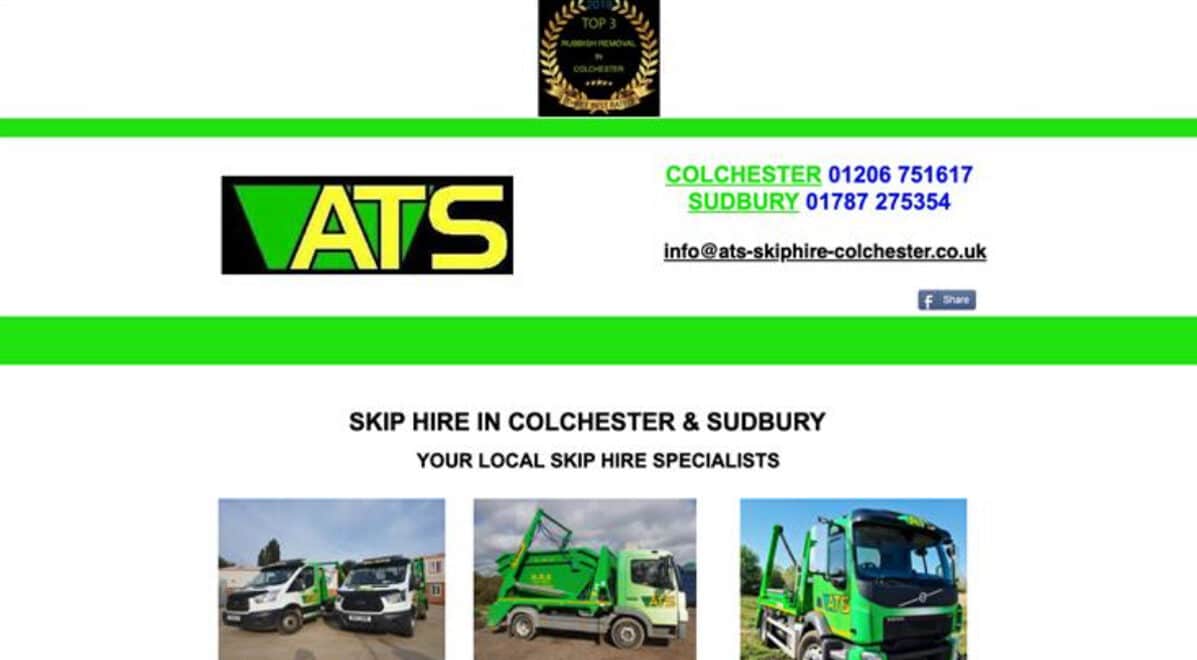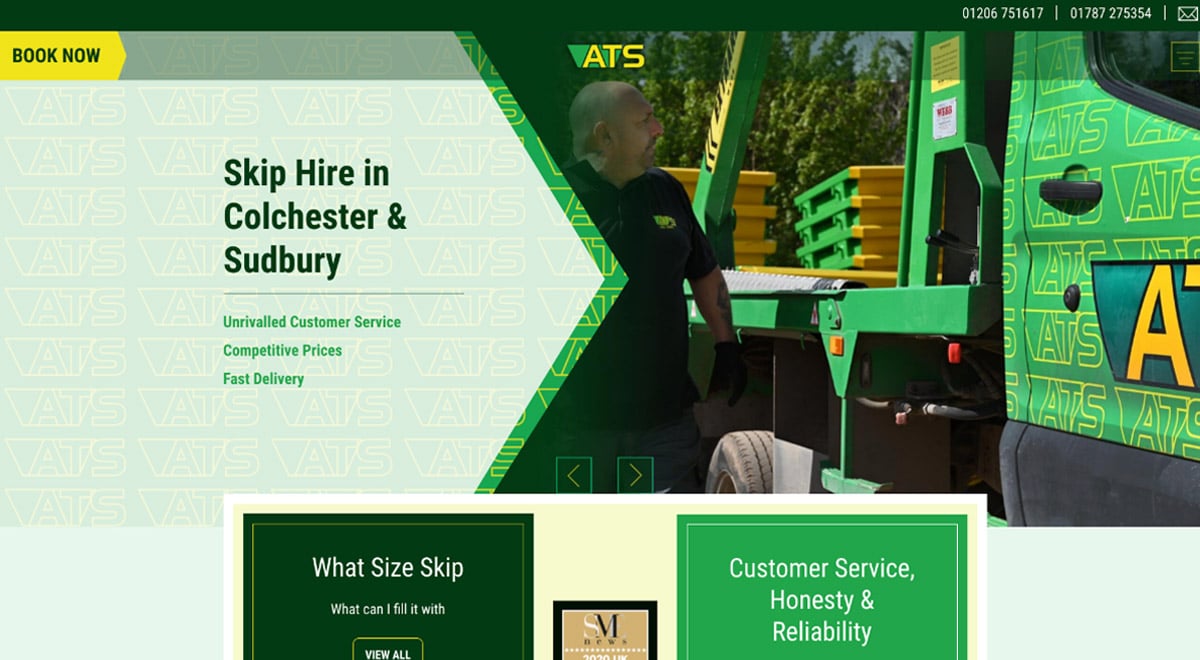 03. The Conclusion
The client was extremely pleased with the design and functionality of the finished website. Since we launched the website has seen a significant increase in traffic with a higher conversion rate. ATS have had a greater number of bookings since the launch and we are seeing month on month growth with the help of our Social Media Management services combined with targeted SEO and PPC campaigns.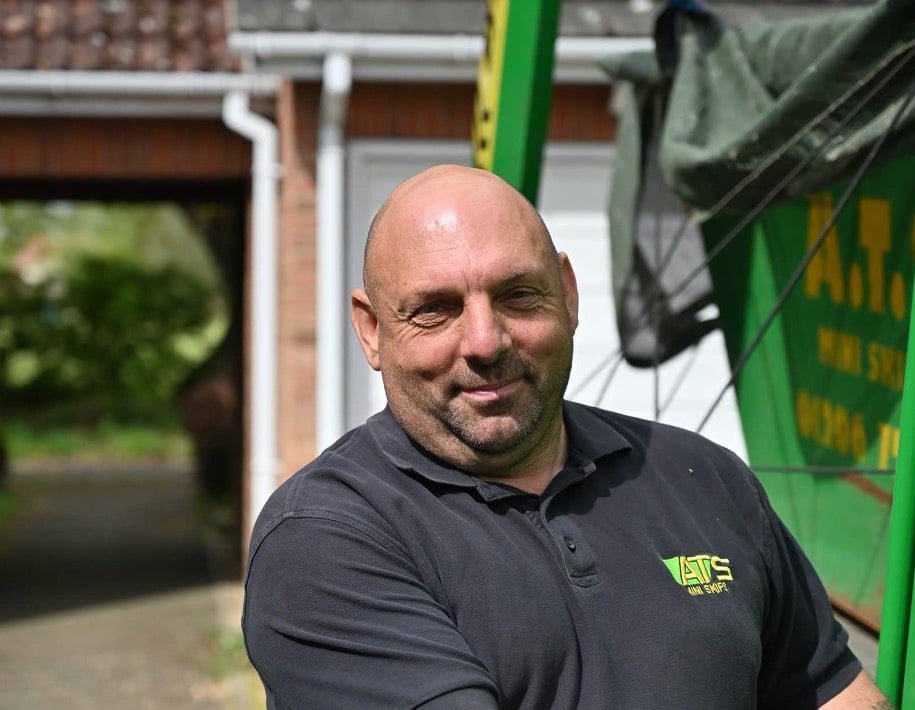 04. Client Says
We are so pleased with WP creative, the new website looks great and our customers can now easily book a skip online effortlessly, they also do our monthly marketing, which has increased our sales further and we continue as a partnership.

Tom Bugg